Order Online For Pickup or Delivery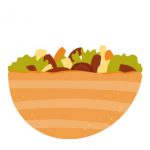 237 Victoria Street, HAMILTON
Come on down and enjoy a delicious kebab or Turkish meal. Enjoy in-store or at your home with pickup or delivery options
Opening Hours
Mon: 11am – 11pm
Tue: 11am – 11pm
Wed: 11am – 11pm
Thu: 11am – 12am
Fri: 11am – 4am
Sat: 11am – 4am

Sun: 11am – 10pm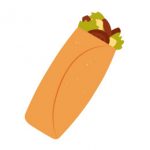 Kebab Shop in Hamilton – The Unparalleled Destination for Delectable Kebabs
The legacy of Kebabs remains intact at our best kebab shop in Hamilton. The extravagant combination of spices and herbs will spread over your tongue. Your euphoria will meet the indulgence with the exciting Turkish Dine in / Takeaway.
We cookan endearing experience for our customers. The profound taste of kebab derived from extensive research, development, and experiments is tempting enough to lure the connoisseurs like you to our Kebab shop in Hamilton. You can always visit us to feel the aroma of dishes that will compel them to order.
Recipes
Our recipe includes an ethnic yet contemporary look along with a spatial arrangement that enthrals customers. The recipes, we follow, are passed down through ages and years. We don't believe in imitating the things; instead, we present our own endeavours to form a dish.
We invite you to celebrate the taste with us and our recipes. The mouth watering delicacies made with closely guarded family recipes including the relishing kebab in Hamilton are just a few steps away from you.
Our USP
Our unique selling proposition lies in:
Hygienic cooking
Ultimate recipes
Unique presentation
Uniform taste
Robust flavours
At Victoria Kebab, we offer a Turkish Dine in / Takeaway opportunity to all the customers. Being the finest kebab shop in Hamilton, customers trust us. Get the best kebab in Hamilton and leave your tongue craving for more.